Rerelease Music for Question-Quartet 
Peter Herborn's production Music for Question Quartet is available again as a CD at wismART.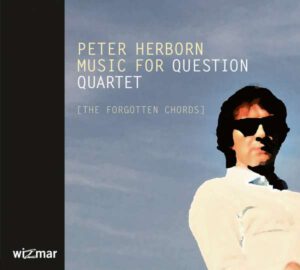 Peter Herborn & SWR Big Band "Morgan_the Tunewriter"
3.September 2022, Kaiserslautern, SWR Studio (Emmerich-Smola-Saal)
4.September 2022, Stuttgart, Phoenixhalle im Römerkastell
For the production

Morgan_the Tunewriter

I have chosen a number of pieces that do not belong to the best known and commercially most successful pieces of Lee Morgan like "Ceora" or "Sidewinder". The selected titles are "Mr. Kenyatta", "Melancholee" and the piece that lent its name to the entire production "Search for the new land". Since at the time of recording Blue Note Records was worried that "Search for the new land" was not catchy enough, this production was released later. I suppose it was this rather minor catchiness that led me to select these tracks. I personally consider this LP to be one of Lee Morgan's best. In addition to these 3 pieces, my program for the SWR Big Band also includes arrangements of the following titles: "The Procrastinator" from the LP of the same name, "Desert Moonlight" from the LP "The Rumproller" and "Our man Higgins" from "Cornbread". Lee Morgan was not only one of the most talented trumpeters in jazz, but also a distinguished songwriter. He could write hits as well as epic works like "Search for the new land".